It's hard to see in this picture, but Bernie finished the goat barn lean-to.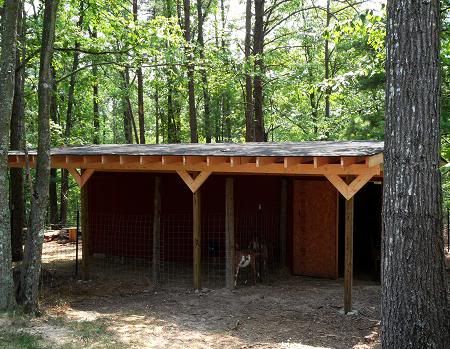 The barn still needs some trim and a couple of small things, but the majority of it is finished. Bernie's to-do list is never ending, and I'm really tickled he fit the lean-to in his plans.
This summer has been hot, dry, and busy – I'm sure it's that way for most of us. I'll try to update again soon and show you some of the things that are keeping us occupied.