Our little goat babies have had a tough 24 hours. This is the first full day away from mama, their herd, and their original home. I understand this, but I won't lie…… it's been a little tough on all of us.
But, today is a new day. And Anna Mae and Gloria eased into it. We spent a great deal of time building trust.
We made many baby steps, and soon we were playing.
Even posing for pictures.
But mostly playing.
It's stressful having babies here again. It's stressful trying to convince Mirrie she's no longer the baby.
But we're gonna take this one day at time.
And every time I look at these two sweet faces, I know it's all worth it.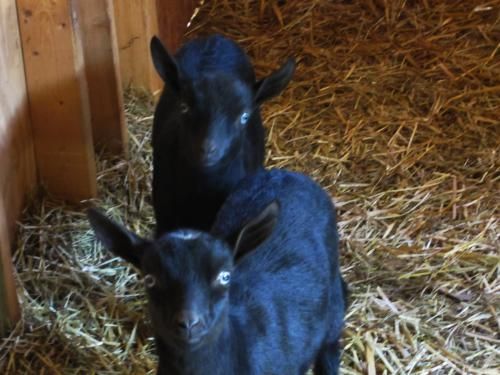 The babies are settling in. I'm sure enjoying helping them!