My sister, Debra, was here over the weekend and we put her to work helping us paint the old turkey coop. In a matter of two days, the outside went from this: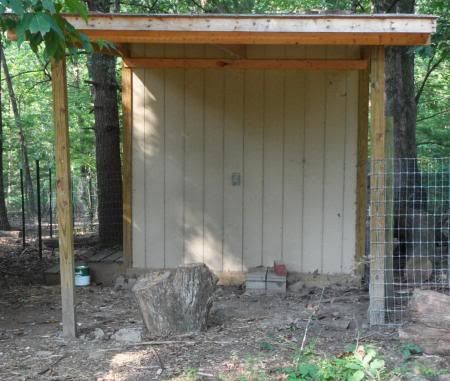 To this:
And the inside went from this:
To this: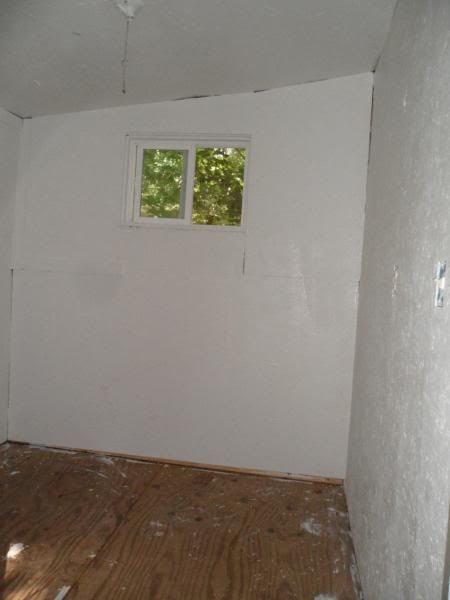 Debra and I were in charge of painting the inside. We're hoping to find a small piece of vinyl flooring to put on the floor. As it turns out, sloppy painting apparently runs in my family 🙂 We also forgot to paint the inside of the door, but…. in our defense…. the door was open while we were painting and we didn't realize it wasn't painted until we had closed up the paint cans and cleaned the rollers and brushes…..
Bernie assured us he would take care of that a little later.
Today he added some shelves, and this afternoon I emptied the spare bedroom closet of the things I stored there and put them on the shelves.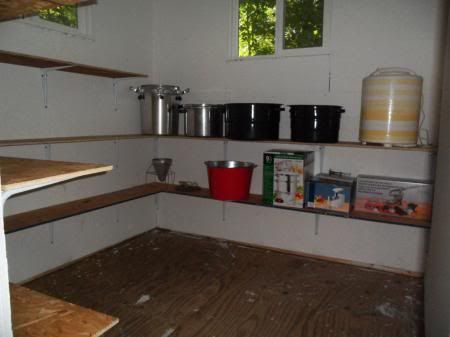 We still have other things and a large amount of jars and lids in the sea container that we'll move out there this weekend, but it's nice to finally have the spare bedroom closet cleared out.
A big shout out and thank you to my sister, Debra, who always brings her work clothes when she comes to visit! She's always so much fun and so good natured about her "working" visits.
Now that we have the storage area finished, Bernie will start working on building a floor and screening in the lean-to portion to make the canning kitchen. Many years ago a friend gave us a kitchen stove/oven that can be converted to run on propane. We're planning to use that in the canning kitchen – if we can find and dig it out of the furthest corner of the sea container…..
And look what I found hiding under some cabbage leaves in the garden.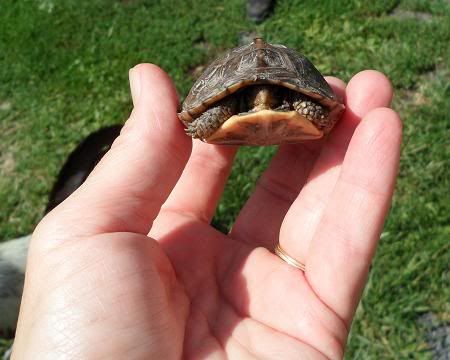 She was one of the smallest I've found around here.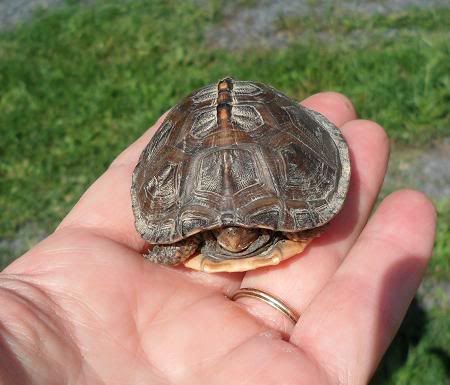 We chatted a while and then I set her at the edge of the woods to go find her turtle buddies.
Maybe she'll be back to check out the canning kitchen when we finish.