It's a school night.
And it's raining.
But the garden doesn't care.
We had pickles, jalapenos, and tomatoes ready to be canned.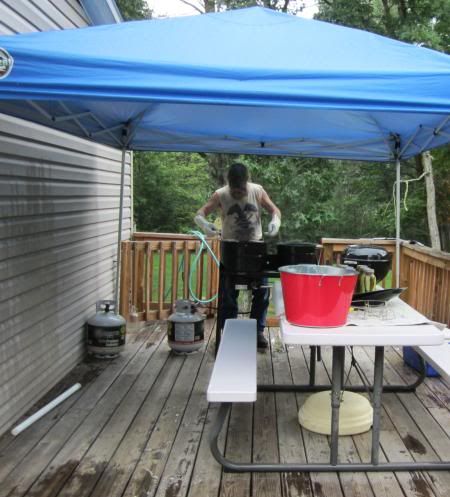 So canning we did!
11 quarts of pickles, 1 1/2 quarts of jalapenos, and 7 quarts of diced tomatoes.
It's that time of year. And it's just starting here…….
Are you canning now? What are you putting up?