Look what Bernie did today.
He built gates for all three of the deck step openings.
Now the pups can go out unsupervised and bark at things and we don't have to worry about them terrorizing goats and chickens.
Speaking of the pups terrorizing chickens, I must tell you that sometimes the chickens terrorize the pups. Dolly gets very excited when Bernie throws her frisbee off the deck for her to chase.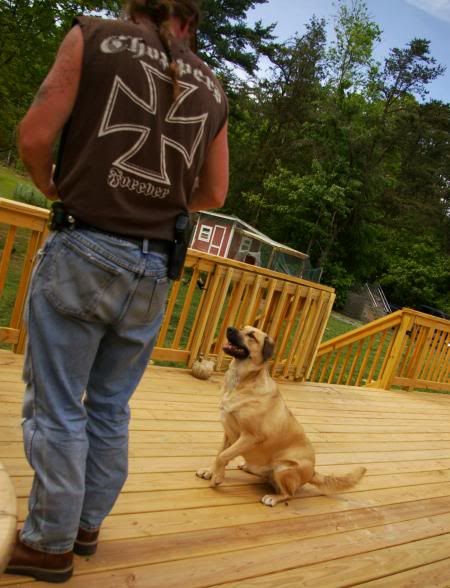 But sometimes Duke can't stand to see Dolly having so much fun.
And she has to do some pretty fancy footwork to get past him.
She actually thinks Duke is her friend and wants to play. She'll abandon that frisbee to play with her friend.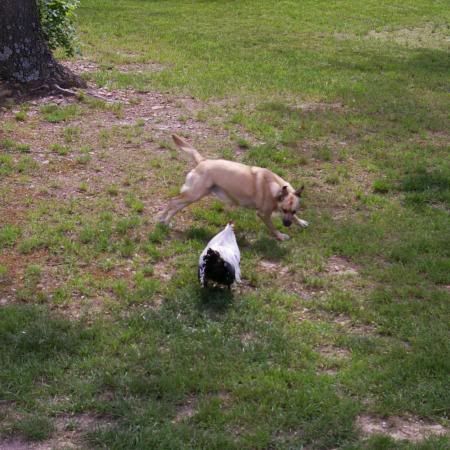 Dolly thinks Duke is the best playmate ever.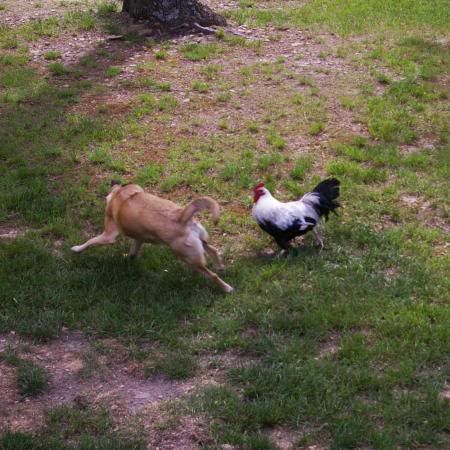 Duke chases her all over the yard.
When she gets tired of being chased and retreats, Duke lets out a crow that just about shatters windows.
Diesel excitedly watches the entire exchange.
And this is about as animated as he gets over the whole thing.
On second thought, maybe the gates are to keep Duke from getting at Dolly on the deck.
Tags: deck