My last blog post about capturing a swarm that took up residence in our old cabin shed ended with Si and Bernie leaving the box of bees there, in the hopes that they queen was in the box and the rest of the swarm would join her.
Later that same evening, Bernie and I went back down to check on the progress.
And when we went inside the shed and looked on the wall, we saw that bees had left the box and gone back to the wall.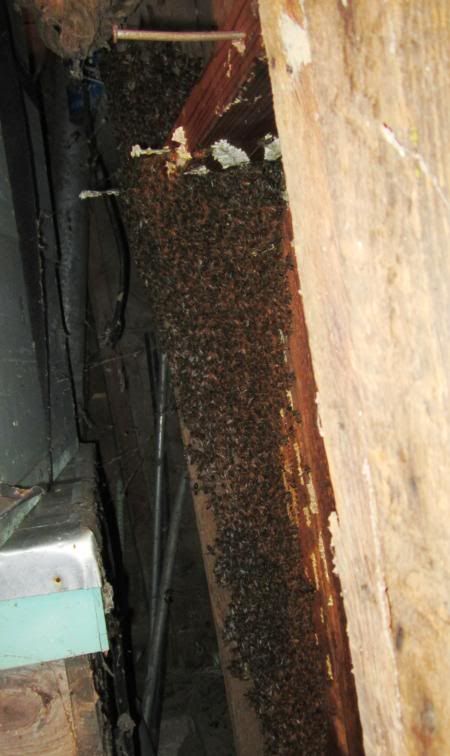 Dangit!
We talked with Si and decided to go to Plan B. Just as soon as we figured out what Plan B was…..
The next evening Si and Mary Ann went back to check on the bees and when they opened the shed door, the bees were gone.
Dangit again!
But, as they were driving out the bottom gate, Si spotted the swarm on a cedar tree branch! And, just to prove that miracles do indeed exist, the bees were within reaching distance from the ground, and not 40 feet up in a tree.
Hallelujah!
Mary Ann gave us a call and Bernie and I rushed down to meet them there. Bernie brought his trusty smoker.
And the men folk quickly got busy removing branches for easier access to the bees.
There were a few small clumps of bees that they cut away first. Bernie put them in the box Si had brought for them.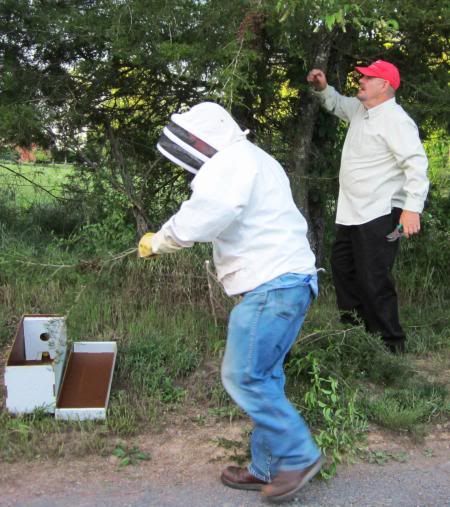 And then they went after the large clump.
And those bees were not terribly happy with any of that.
But Si got them in the box.
And Bernie spent some time tucking them safely inside.
I would say they looked nice and cozy in there, but basically they looked mad and unhappy.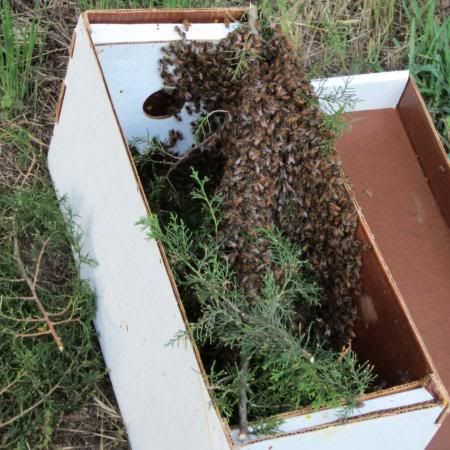 Just a couple of small clumps remained.
But they were quickly removed.
And then Si put the lid on the box.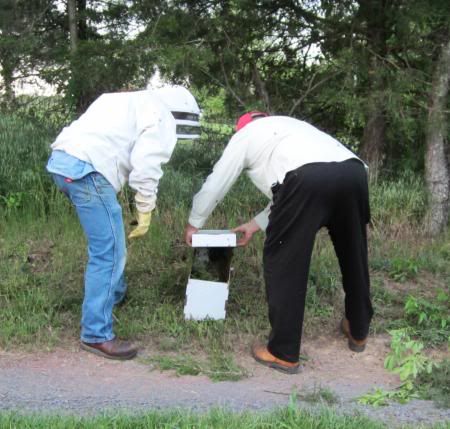 And placed it in the bed of his truck.
And then Si had a little chat with the girls about what was going to be expected of them.
And they knew better than to argue with Si.
And today they are living happily ever after in Si's apiary.
The end.