Diesel and Dolly are three years old today! Since we're on a diet, they didn't get a birthday cake this year. But they did get a couple of toys they really seemed to like.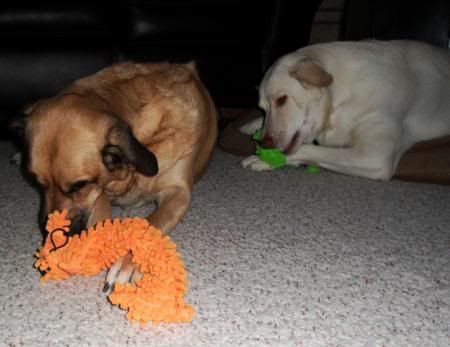 Especially the orange one.
It was very popular.
Happy birthday, Diesel and Dolly!
You are both three whole years of total furry awesomeness.