When I went into the turkey coop to check on Tanya and her baby, I found her out of her nest, and in the middle of the coop floor.
And she didn't seem especially happy to see me.
I peeked under her wing and found a baby.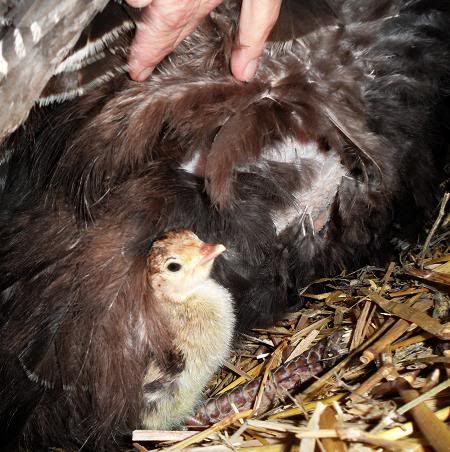 Then I checked all underneath her, and couldn't find another thing. The last egg was broken open, but I couldn't find another baby.
I was disappointed.
And a little worried.
When all of a sudden, another baby popped out from under her!
Sweet little siblings.
Tanya is mighty proud of her new family.
And I couldn't be more proud for her.