The other evening Mary Ann called to say that Anita had extra corn from her garden, and wanted to know if Bernie and I wanted a few ears.
We don't have any corn growing, so I quickly told Mary Ann "Heck yea, we'd love some corn! Do you want us to come down and get it?"
"Nah. I think Anita wants to bring it to y'all."
When the dogs started barking like crazy about an hour later, I looked outside to see this:
A special delivery via Pony Express!
This is Mary Ann's horse, Baby: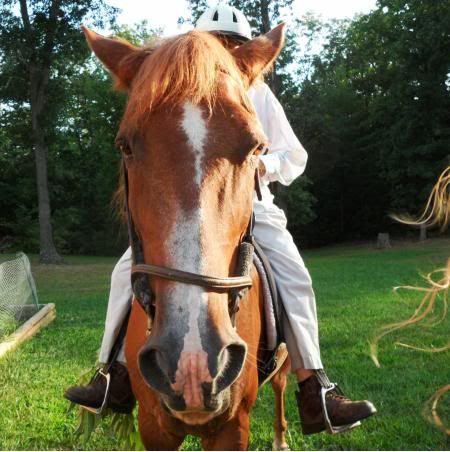 Baby is incredibly handsome and sweet. He sure doesn't look almost 25 years old, does he?
This is Anita's horse, Bo:
Bo is a Senior Citizen as well, but he's incredibly handsome, too.
The corn tasted amazingly sweet, and Anita invited us down to pick as much as we like.
I think we'll take her up on that.
Although the Pony Express delivery was much more interesting.