These are some of the chickens' nest boxes:
I just don't have the heart to tell Tanya.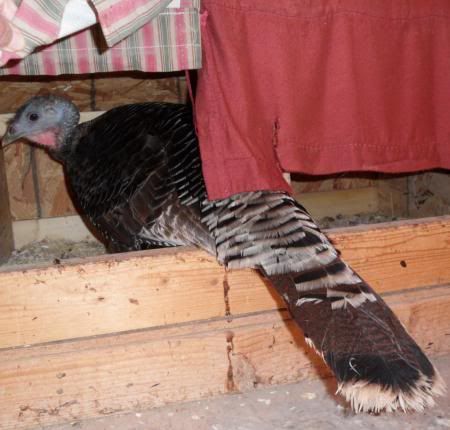 She's laid her eggs here every day for the past few weeks.
Sarah and some of the chickens think Tanya is silly to lay in chicken nest boxes.
They lay theirs in the goat barn.
And there is a chicken or two that thinks all of them are crazy. They lay their eggs in the turkey coop.
This all makes sense, right?
As much sense as Jake dancing around Bernie while he's target shooting, right?
Heaven help me. I think I live on a Funny Farm.