We let the turkeys and goats out in the yard for a while this afternoon.
They were all incredibly interested in the area where Bernie was splitting wood, and his log splitter.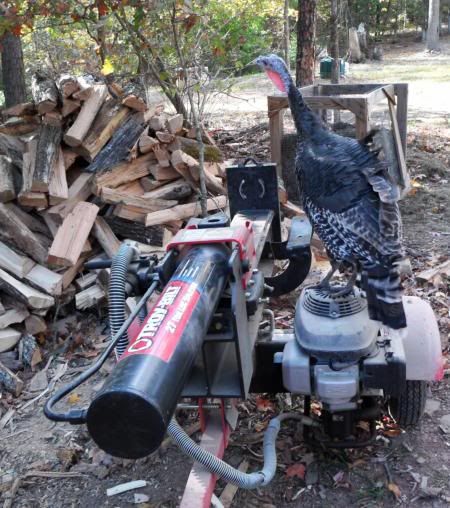 Bernie has actually trained the turkeys. He points….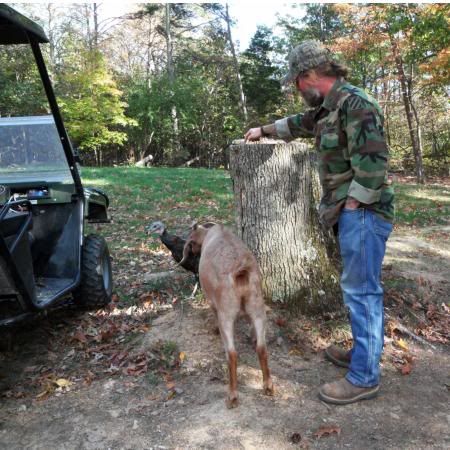 And they fly up…..
Georgia was totally fascinated with this.
Probably because Georgia doesn't quite understand the concept of "trained".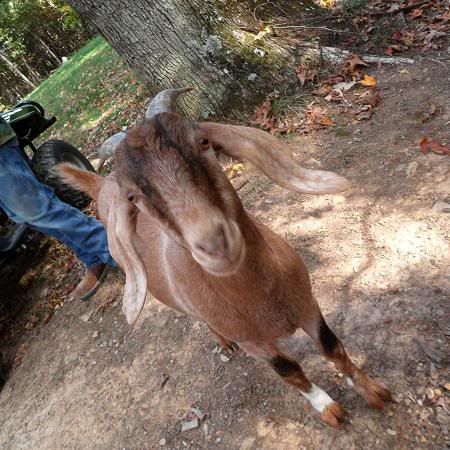 Bernie gave a piggy back ride or two.
And then he and the turkeys contemplated the meaning of life.
Hank really enjoys his piggy back rides.
I could just kiss the feathers off these turkeys.
*sigh* Here's lookin' at you, kid.