Eeeeeep! Look what we finally got this morning.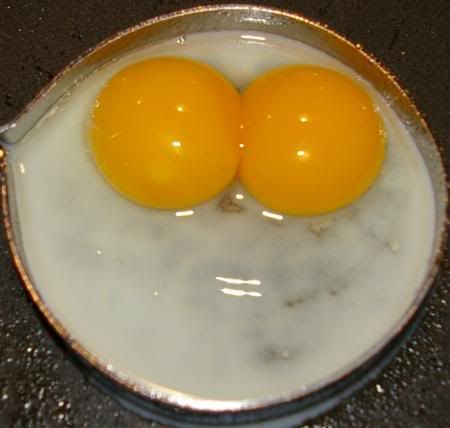 A double yolk egg! I had all but given up that I would ever find one of these. I am totally all about yolk in an egg. It's the best part. So I almost peed my pants when Bernie called me into the kitchen this morning to see this beauty. It was all the more surprising because it came from a small, skinny egg. We have three girls that lay very small slender eggs, and the yolks are very large. Today one of them had a double yolk. Yay! Because it wasn't really unusual in it's appearance before he cracked it, we didn't take any pictures. But I took some pictures this afternoon of two that are pretty similar.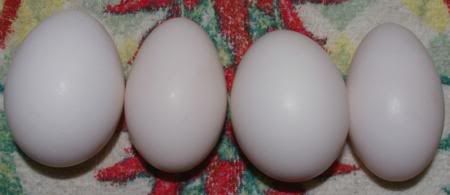 The rounder eggs both weigh in as large eggs. The two skinny eggs both weigh in as small. And the egg that had the double yolk looked very much like those two skinny eggs.
This was definitely double the pleasure for me. I savored every bite and chewed with a smile.