We've been waiting for this day with great anticipation.
Today is our birthday and we are one year old!
We started the day with a birthday kiss.
And Mom's been in the kitchen baking our birthday cake.
Hey! Did you add our favorite icing to it???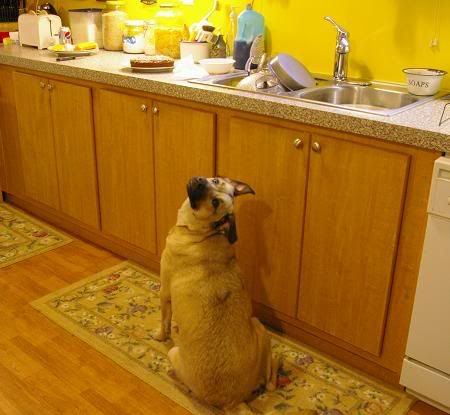 Ah…. yes you did!
I love birthday cakes!
And I love being served birthday cake in bed!
Wait. This is worth standing up for.
Where the heck did all my cake go?
I think Diesel needs a little help with his birthday cake.
Hooooowwwwwwlll. Happy Birthday to uuuuuuusssssss.